Investors
Corporate Profile
Liquidia is a biopharmaceutical company focused on the development and commercialization of products that address unmet patient needs, with current focus directed towards the treatment of pulmonary arterial hypertension (PAH). Our pipeline is focused on the development of two product candidates using our PRINT® Technology platform: LIQ861 for the treatment of pulmonary arterial hypertension and LIQ865 for the treatment of local post-operative pain.

Our subsidiary, Liquidia PAH (formerly RareGen), generates revenue pursuant to a promotional agreement between RareGen and Sandoz, sharing profit derived from the sale of the first-to-file fully substitutable generic treprostinil injection, or Treprostinil Injection, in the United States.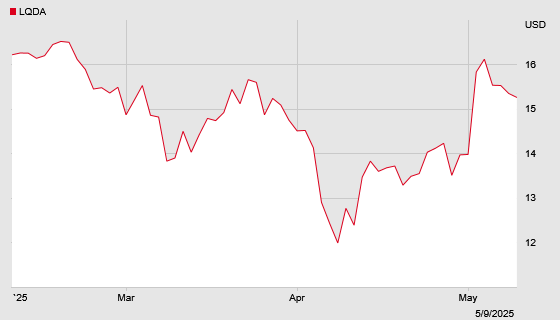 Data Provided by Refinitiv. Minimum 15 minutes delayed.